Author
Camron Wright was born and raised in Salt Lake City, Utah. He has a master's degree in Writing and Public Relations from Westminster College.
He has owned several successful retail stores, in addition to working with his wife in the fashion industry, designing for the McCall Pattern Company in New York.
Camron began writing to get out of attending MBA School at the time and it proved the better decision. His first book, Letters for Emily, was a Readers Choice award winner, as well as a selection of the Doubleday Book Club and the Literary Guild. In addition to North America, Letters for Emily was published in Japan, Australia, New Zealand, Germany, Korea, the Netherlands, and China.
His most recent book, The Rent Collector, won Book of the Year, Fiction, from ForeWord Reviews; Best Novel of the Year from the Whitney Awards; and was a nominee for the prestigious 2014 International DUBLIN Literary Award.
Camron lives with his wife, Alicyn, in Utah, just south of Salt Lake City, at the base of the Wasatch mountains. He is the proud father of four children, all girls but three.
Follow Camron on:
---
Screenwriter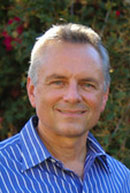 Dave Pliler is an award winning screenwriter best known for Forever Strong (2008), and Outlaw Trail: The Treasure of Butch Cassidy (2006). A New York Times bestselling ghostwriter, and emerging self-help book author, speaker, and hopeful humorist, he is currently Director of Writing for Partners In Leadership, the world's leading accountability training and consulting company.
Born and raised in Oregon and spending 20 years in Southern California, he began his career in Hollywood as an actor and souvenir innovator, working with such theme parks as Universal Studios and SeaWorld, while earning a master's degree from UCLA's prestigious film school.

Dave first worked with Taj Rowland a dozen years ago hoping to bring Taj's story to film. Eventually deciding the book should come first, Dave introduced Taj to Camron, and the rest is happy history.
With The Orphan Keeper available in bookstores everywhere, Dave is currently busy on the screenplay.
Married twenty-eight years to his lovely wife, Kathy, and the father of six amazing creative children, they like to laugh and enjoy music somewhere between Alpine, Utah, and Southern California.

Follow Dave on Twitter.
---
The "Orphan"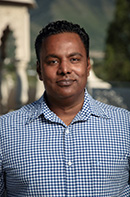 Taj Rowland was born as Chellamuthu Gounder in Erode, India in 1971. He was kidnapped as a child of about seven, sold to a Christian orphanage, and then adopted to parents in the United States.
Against all odds, he held out hope that one day he could return to find his Indian family. He'd been taught, after all, that persistence often persuades providence. What he didn't expect was the ending.
The Orphan Keeper is his story.
Taj lives with his wife, Priya, and their two daughters, splitting their time between homes in both India and the U.S.
---